---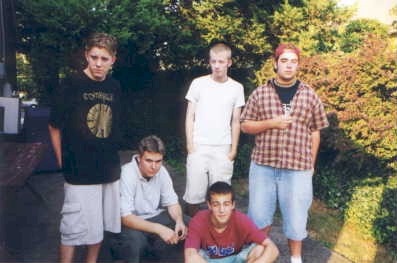 THIS DAY FORWARD IS:
shaw--screams
mike--guitars
randy--guitars
gary--bass
colin--percussion
---
this day forward has been a functional unit for about 9 months.
we are 5 people with 5 different minds. for the past 9 months
we have merged our thoughts, emotions, and expressive tendencies
to form one channel for our negative and positive energies.
throughout this time we have developed as a band as well
as human beings. we have played a few shows and have started
sharing our art with others...
so 9 months ago is when it began,
but it is still just beginning...

shaw, mike, randy, gary, and colin
---
Top Five Albums of the Month for June/July

coming soon...
---
{home}{bio}{discography}{lyrics}{merch.}{news}{pics}{shows}{links}